Creating Custom Benefit & Retirement Plans for Atlantic Canadian Companies
Whatever your needs and budget, MacLellan & Moffat Group Consultants translates your business goals and values into solutions that make sense — for your organization and for your people.
Our Services
We offer a full spectrum of group benefit and pension solutions. Learn more about our services, and leave it to us to recommend the plan that best suits the needs of your business.
Our Services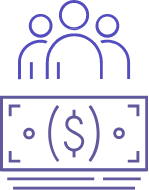 Group Benefits Consulting
It starts with getting you the best rates – but it doesn't end there. We offer traditional employee benefit packages for companies large and small.
Need a Quote?
We believe that a creative plan design can set you apart from the crowd and assist in attracting and retaining valuable employees. Get in touch for a free quote!
Request a Quote
Trusted Partners & Providers
We work with several group insurance partners and providers to ensure you get the best coverage.